Vendors

Denver Retro Con is a HUGE HIT - And we're so happy to be enetring our THIRD YEAR! This show combines the vendors and fans from several of our premier Dana Cain Events! .... And then, we're giving it an EXTRA TWIST so it's got it's own, distinctive personality! Combing elements from the Denver Modernism Show, the Toy & Doll Supershow and the Vintage Voltage Expo, this one is BIG!

With promotion going out to the nearly 12,000 facebook fans and more than 7,000 attendees already on our email lists, we're sure to get a great crowd... and that doesn't even count the press releases, Groupon and other promotional efforts!

​We present a more con-like feel with this show, too - which includes loads of live music, entertainment, cosplay and programming! Vendors are in the very central Atrium and Grand Ballroom.
---
6-ft tables



Toy dealers, record dealers, and folks with smaller antiques often prefer 6-ft tables to sell from! No problem! We provide the table, table coverings and chairs. Buy 3 or more, and get discounted rates! Electricity is an extra $10, if needed.

one 6-ft Vendor Table - $49.00

two 6-ft Vendor Tables - $98.00

three 6-ft Vendor Tables - $135.00

four 6-ft Vendor Tables - $165.00

​
10 x 10 booths



If you like more elbow room, or plan to sell furniture or larger items, a booth is your best bet! Electricity is an extra $10, if needed.

10 x 10 Vendor Booth (includes 1 8-ft table) - $120.00

10 x 20 Double Booth ( includes 2 8-ft tables) - $210.00

​​
---

Last Year's 2017 Exhibitors and Vendors
Alley Cat Kitsch
Bill's Board Games
BOUNTY HUNTER TOY'S
Carol Butler
Channel 3 Retro Gaming Center
Colin Moore
Comic Genre
Corey & Stacey's Basement
Crystal spider collectables
Daisy's Dolls
DARKSTAR, Ent.
Dee Chalky
Denver Public Library Green Screen Photo Booth
DJ Rockstar Aaron
DoggyDoodle
Doug Mansfield Shop, The
Evan Stuart
Gil Lovato
Greg Heimbush
Hair Ninja – Makeover Station
Janette Meier
June Cameron
Kasey Orr Pop Art
Laura Givens
Lego Sculptures & Play Station
Lizard Comics
M. Lance Frank
Matterhorn
mocha_geek
My Little Pony - Colorado Bronies
Nancy Curnes
Nazcatoys
Phil Maimmone
Raising Wicked
Renewal by Andersen
Rocksells
Schwartz Electronics
Scott Dantonio
Scott Reno
Sound Productions
STUFFSTUFF
The Comic Consultant LLC
Time Warp
Totally Awesome
Video Vault - Watch Videos!
Vintage Toy Guy
Vulcan Forge Games
World of Collectibles
WRR Enterprises
Yesterday's Favorites
Young@Heart Antiques
Powered by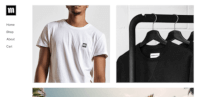 Create your own unique website with customizable templates.